Browsing articles in "Blog"
Below, we have provided a brief description of potential forfeiture proceedings that may assist clients in identifying when to seek legal counsel.
Under federal and state criminal law, asset forfeiture functions as a penalty upon persons whose property becomes involved with alleged criminal activity. The government is legally entitled to seize such property under a mere suspicion of a connection to misconduct. Richard Alamia Attorneys at Law can assist by significantly improving the probability of recovering some or all of the value of the property seized.
There are numerous drug and non-narcotics federal & state criminal violations that permit asset forfeiture. Drugs and money laundering charges are the most common bases to seize and forfeit assets.
Criminal forfeiture is an action brought as part of the criminal prosecution. The government actually charges the property used or derived from the crime along with the defendant. If the jury finds the property forfeitable, the court issues an Order of Forfeiture.
Under federal law, there are two reasons that assets can be forfeited: the assets, or property purchased with those assets, are the proceeds of a crime or the assets were the instrumentalities of a crime, meaning that they were used to commit a crime. Many different types of property fit this description, including real estate, houses, cars, computers, boats and personal items.
The action is taken against the person accused of a crime, including the ones listed below:
Mail fraud
Wire fraud
Tax evasion
Embezzlement
Money laundering
Obscenity
Violations of the Controlled Substances Act (CSA)
Violations of RICO (Racketeer Influenced and Corrupt Organizations Act)
If asset forfeiture is an issue in your case or the case of a loved one, forfeiture is usually listed in the charging document.
At Richard R. Alamia Attorneys at Law, we prepare strong defenses for our clients in matters of criminal forfeiture. We work to prove that the property was not used to commit a crime or bought with crime money.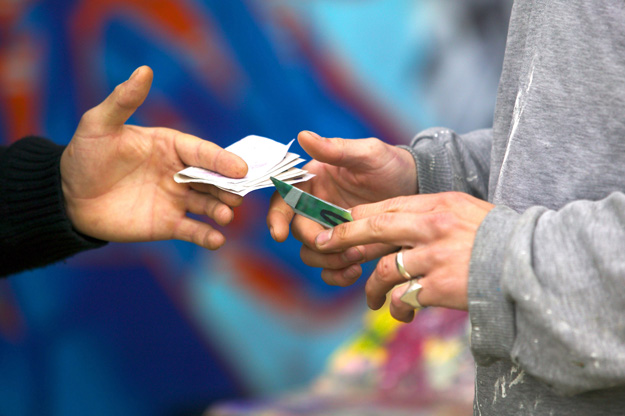 Whether it's knowingly or intentionally, it is highly illegal to assemble, administer, or obtain a controlled substance.
A controlled substance is a drug that either slows down or stimulates the nervous system. In other words, a controlled substance is a drug or chemical whose fabrication, dispersion, or possession, is unacceptable by the government.
If an individual is found to be guilty of committing any of these previous mentioned occurrences, then that certain individual may be apt to five or ten years in prison. It all depends on the amount of drug that was involved in the occurrence. Now, if this individual has had prior guilty sentences, then the penalty will be magnified by twenty years in prison.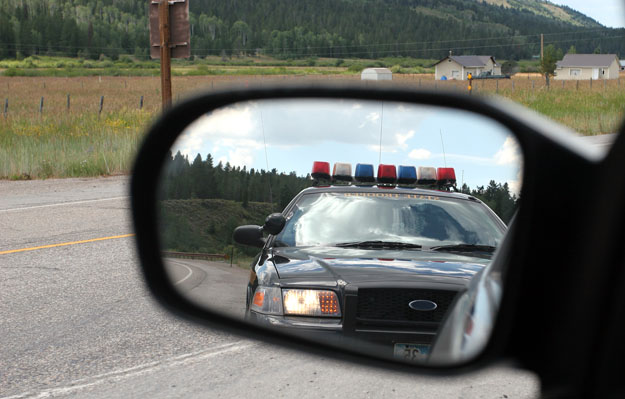 It is highly illegal to drive while intoxicated in the state of Texas. Driving while intoxicated is the act of driving while having been drinking alcohol to the point where motor and mental skills are impaired. There are offenses that are given to the individual that violates this law. In this article, the first offense will be explained.
Committing a driving while intoxicated first offense is the same as a Class B Misdemeanor. There will be a fine that will not exceed $2,000. There will also be jail that will not be less than 72 hours and no more than six months. The minimum term of jail will be at least six days if there was an open container in the car. Community service is also obligatory. There will be no less than 24 community service hours and no more than 100 hours.
Most people that are convicted from a first driving while intoxicated offense will have to endure a 1 to 2 year probation trial. They will be supervised until those years are done. There are also conditions of supervision that the individual will have to complete. The following are the requirements that need to be completed.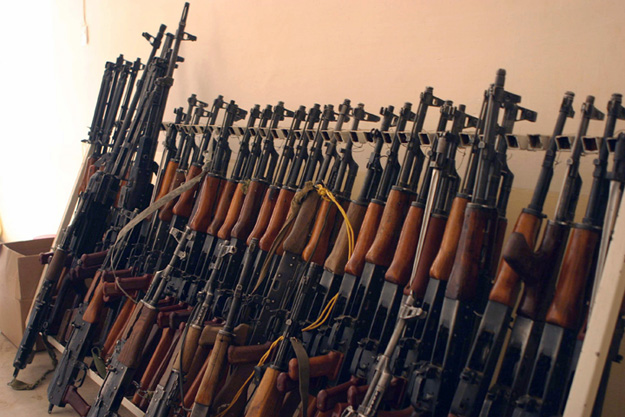 As said in the Texas Penal Code, there are different types of weapons civilians can and cannot own. Owning, carrying, shooting a weapon inappropriately, or making use of certain weapons in the commission of a crime in Texas, are all found to be serious violations.
As already mentioned, there are various types of weapons civilians are and aren't allowed to use. There are also certain circumstances in which the civilian may or may not make us of these weapons. If an individual is found to be violating this law, crucial charges will be thrown upon the individual that trespassed the violations. In addition, the individual will have to overcome serious penalties.
Now, if a certain individual sells or gives a weapon to someone else, or if a child gets to the weapon, not only will the individual face severe penalties, but he/she will also have to face jail for several years.
It is highly common for a police to stop an individual due to traffic violation and notice a weapon inside of the vehicle. Very frequently, civilians get arrested due to the possession of weapons when confronted in front of the police for different reasons than that of weapons.
Have you ever heard the word asset forfeiture? Well, asset forfeiture is the confiscation of something that is owned by a person or a company, taken away by the State due to the accusation of having done something wrong or illegal.
Some of the things that are involved in asset forfeiture are bank deposits, motor vehicles, real estate, boats and aircraft, computers, servers, software, jewelry, and cash on the person or on the vehicle. These are all things that can be taken away regarding to asset forfeiture.
Here, at Richard R. Alamia Attorney at Law, we have and are in current representations of persons who's properties have been seized under certain asset forfeiture laws. The Texas and federal government systems have rules that require the confiscation of any property that has been used for criminal offenses or properties that represent further criminal activity. We can defend our costumers brutally against this.
As of today, money laundering is a term used to describe the practice of depositing or transferring money obtained from illegal sources (of any type).
The money involved can be derived from any criminal acts including corruption, drug dealing, trafficking, fraud, etc. Yet in the past, money laundering was the practice of concealing and legitimizing money earned by gambling, prostitution, and drug sale.
Many authorities quote estimates each year for the amount of money laundered, either worldwide or within their national economy. In 1996 the International Monetary Fund estimated that two to five percent of the worldwide global economy involved laundered money. However, the FATF, an intergovernmental body set up to combat money laundering, admitted that it is absolutely impossible to produce a reliable estimate of the amount of money laundered and therefore the FATF does not publish any figures in this regard.
Today's prosecutors will bring money laundering charges against anyone associated with the transfer or deposit of money that descends from illegal sources of any kind.
Have you been indicted for the reason of being an aid of a drug smuggle conspiracy that you didn't know you were involved? Have you met people that have been? Well, there exist many agents and prosecutors that ransack and search for as long as nine years until they get the information they need, to bust people either guilty or not of being an aid to drug smuggling conspiracies. Any, just any name that these prosecutors encounter through their days of investigation will be indicted as participants in the drug conspiracy.
If you have come under investigation in a complex drug or fraud case, or if you have been indicted as a member of a conspiracy to commit any other state or federal offense, contact an experienced criminal defense attorney at Richard R. Alamia Attorney at Law in Texas.
Our expert lawyers are focused on defending the person indicted for the reason of drug conspiracy or other several federal offenses. One of our lawyers' main goals is to reduce or minimize the individual's exposure of criminal responsibility.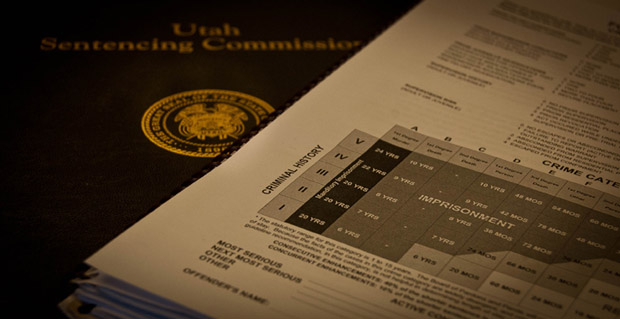 Whenever people are found guilty of violating the criminal code of the United States, the Federal Sentencing Guidelines furnish federal courts with the counsel of how to sentence these violators.
The court sentencing guidelines estimate both the importance of the felony and the offender's criminal history, as well as mandatory sentencing guidelines, including federal criminal sentencing guidelines and federal prison sentencing guidelines for federal cases.
Each kind of crime goes with an offense level. The sentencing guidelines furnish 43 levels of offense seriousness; the more serious the crime, the higher the level. For example, trespassing has a base offense level of 4, while kidnapping has a base offense level of 32.
The federal sentencing guidelines include specific offense characteristics. Depending on the characteristics, the base offense level can increase or decrease; for example, robbery. This crime has a base offense level of 20. If a firearm was shown, the base offense level will increase to five levels. Now, if a firearm was ejected, the base offense would increase seven levels, leaving the crime with a base offense level of 27. Read more >>
Paypal
Contact Us
Toll free 1-888-424-8515
Emergencies 1-866-410-5568
Main Office
113 S. 10th Ave.
Edinburg, TX. 78539
956-381-5766
956-381-5767
Fax: 1-888-613-1498

Harlingen Branch
Jackson St. Suite 212
Harlingen, TX. 78505
956-790-0012
956-720-4656

Brownsville Office
700 Paredes Ave. Suite 112
Brownsville, TX. 78521
956-517-1210

Laredo Office
1701 Jacaman Rd
Laredo, TX. 78041
888-424-8515

San Antonio Office
3618 W. Commerce St. 3000
San Antonio, TX. 78207
1-888-424-8515

Corpus Christi Office
Star Credit Union Building
5262 S. Staples Ste 300
Corpus Christi, TX 78411
1-888-424-8515

Victoria Office
5606 N. Navarro
Victoria, TX. 77904
1-888-424-8515

Reynosa, Mexico Office
Calle Praxedis Balboa 1105
Colonia Del Bosque
Reynosa, Tamaulipas, Mexico
Phones: 011 52 818 421-1724
011 52 899 923-9085
Monterrey, Mexico Office
Boulevard Díaz Ordaz 140
Oficinas en el Parque
Piso 20 Col. Santa María
Monterrey, N.L. 64650 Mexico
011 52 818 421-1724
011 52 818 865-4348
011 52 818 865-4599 Fax
Visit our Virtual Office:
The Virtual Law Firm of Richard Alamia
or one of our partners:
Bob Bennett & Associates
Introducing Clio Connect
Clio Connect enables members of the firm to easily share resources and collaborate with our clients through a secure web-based portal.
This grants our clients access to all documents pertaining to their case.
To access, the firm will need an email address per client.
Please call my office for access to
Clio Connect