Business Bankruptcy (Chapter 11)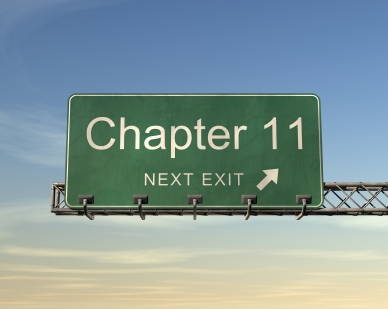 Chapter 11
Chapter 11 allows a business to continue to operate while reorganizing its finances. Individuals who own unincorporated businesses may file for Chapter 11 protection, as well as partnerships, corporations and other forms of business entities.
A debtor usually retains possession and control of its business, but is held to the standards of a fiduciary. The debtor is allowed an exclusive right to file a Plan of Reorganization with the Bankruptcy Court along with a Disclosure Statement within 120 days following the filing of its Bankruptcy Petition. Upon the filing of a Disclosure Statement and Plan of Reorganization, the Court holds a hearing to determine if the Disclosure Statement contains adequate financial information for creditors to vote for or against the proposed Plan.
Upon approval of the Disclosure Statement, ballots are mailed to the creditors. The debtor hopes to obtain more than fifty percent (50%) of the votes of each creditor class and at least two thirds (2/3rds) of the dollars represented by the voting creditors in favor of the proposed Plan. Even if there are no votes against the proposed Plan, the Court will hold a Confirmation Hearing and must find that the Plan is feasible, is proposed in good faith and that the Plan is in compliance with the Bankruptcy Code and is not likely to be followed by liquidation or a need for further financial reorganizations.
Paypal
Contact Us
Toll free 1-888-424-8515
Emergencies 1-866-410-5568
Main Office
113 S. 10th Ave.
Edinburg, TX. 78539
956-381-5766
956-381-5767
Fax: 1-888-613-1498

Harlingen Branch
Jackson St. Suite 212
Harlingen, TX. 78505
956-790-0012
956-720-4656

Brownsville Office
700 Paredes Ave. Suite 112
Brownsville, TX. 78521
956-517-1210

Laredo Office
1701 Jacaman Rd
Laredo, TX. 78041
888-424-8515

San Antonio Office
3618 W. Commerce St. 3000
San Antonio, TX. 78207
1-888-424-8515

Corpus Christi Office
Star Credit Union Building
5262 S. Staples Ste 300
Corpus Christi, TX 78411
1-888-424-8515

Victoria Office
5606 N. Navarro
Victoria, TX. 77904
1-888-424-8515

Reynosa, Mexico Office
Calle Praxedis Balboa 1105
Colonia Del Bosque
Reynosa, Tamaulipas, Mexico
Phones: 011 52 818 421-1724
011 52 899 923-9085
Monterrey, Mexico Office
Boulevard Díaz Ordaz 140
Oficinas en el Parque
Piso 20 Col. Santa María
Monterrey, N.L. 64650 Mexico
011 52 818 421-1724
011 52 818 865-4348
011 52 818 865-4599 Fax
Visit our Virtual Office:
The Virtual Law Firm of Richard Alamia
or one of our partners:
Bob Bennett & Associates
Introducing Clio Connect
Clio Connect enables members of the firm to easily share resources and collaborate with our clients through a secure web-based portal.
This grants our clients access to all documents pertaining to their case.
To access, the firm will need an email address per client.
Please call my office for access to
Clio Connect