Juvenile Law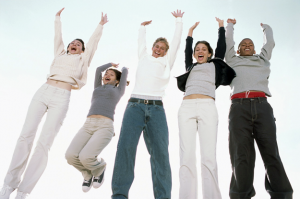 Call Richard Alamia Attorney at Law today for a free evaluation. If your child has been involved in a juvenile criminal issue, it is easy to spend your time thinking about what you could have done as a parent to prevent it. Your time is better spent, though, supporting your child.
Allow my firm to focus on the case for you. We will provide the best possible defense for your child's case and hope for the future. Juveniles (minors under the age of eighteen years of age) can be prosecuted for the same crimes for which adults can be prosecuted. Although the goal of the juvenile justice system is to rehabilitate youthful offenders, most often probation officers, police and prosecutors are as aggressive in their prosecution of juveniles as they are of adults.
Most criminal defense attorneys concentrate their practice on adult cases and rarely practice in juvenile court. Because of this, they often lack the experience and knowledge to effectively represent children in juvenile court. Your child's freedom and record are too important to entrust to an inexperienced attorney. If your child is charged with a juvenile crime, contact my office for a free consultation.
My firm possess an enhanced level of knowledge, skill and experience in juvenile law that can aid in your case. We are ready to help with your juvenile crime case in the South Texas Area.
Paypal
Contact Us
Toll free 1-888-424-8515
Emergencies 1-866-410-5568
Main Office
113 S. 10th Ave.
Edinburg, TX. 78539
956-381-5766
956-381-5767
Fax: 1-888-613-1498

Harlingen Branch
Jackson St. Suite 212
Harlingen, TX. 78505
956-790-0012
956-720-4656

Brownsville Office
700 Paredes Ave. Suite 112
Brownsville, TX. 78521
956-517-1210

Laredo Office
1701 Jacaman Rd
Laredo, TX. 78041
888-424-8515

San Antonio Office
3618 W. Commerce St. 3000
San Antonio, TX. 78207
1-888-424-8515

Corpus Christi Office
Star Credit Union Building
5262 S. Staples Ste 300
Corpus Christi, TX 78411
1-888-424-8515

Victoria Office
5606 N. Navarro
Victoria, TX. 77904
1-888-424-8515

Reynosa, Mexico Office
Calle Praxedis Balboa 1105
Colonia Del Bosque
Reynosa, Tamaulipas, Mexico
Phones: 011 52 818 421-1724
011 52 899 923-9085
Monterrey, Mexico Office
Boulevard Díaz Ordaz 140
Oficinas en el Parque
Piso 20 Col. Santa María
Monterrey, N.L. 64650 Mexico
011 52 818 421-1724
011 52 818 865-4348
011 52 818 865-4599 Fax
Visit our Virtual Office:
The Virtual Law Firm of Richard Alamia
or one of our partners:
Bob Bennett & Associates
Introducing Clio Connect
Clio Connect enables members of the firm to easily share resources and collaborate with our clients through a secure web-based portal.
This grants our clients access to all documents pertaining to their case.
To access, the firm will need an email address per client.
Please call my office for access to
Clio Connect