Ley Criminal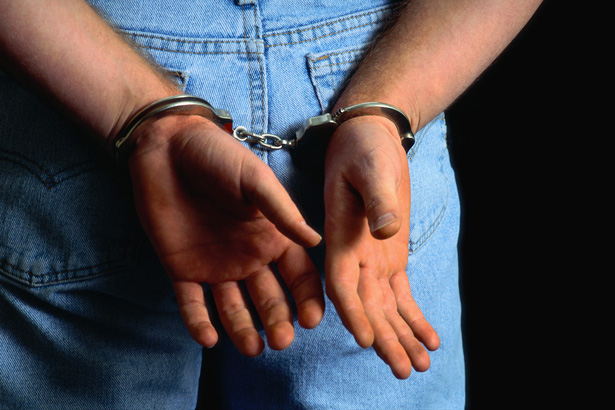 Richard Alamia, con su amplia experiencia en derecho penal, conoce los procesos involucrados en esta ley y trabaja con el único objetivo de retirar los cargos por los cuales está usted siendo procesado. Si esto no fuera posible, buscará la reducción de las penas y sanciones. Él ha manejado todo el espectro de las denuncias penales en el estado, federales y tribunales de menores de Texas.
Más de 30 Años de Experiencia! Un abogado que representa a la gente como usted a diario! Un abogado que lo defiende!
En la oficina legal de Richard R. Alamia, ofrecemos una agresiva representación federal de defensa penal en los tribunales federales de todo el país. Fue usted detenido en un puesto de control? El simple hecho de que usted, por su nerviosismo haya sido detenido, no es motivo suficiente ni prueba para ser incriminado. Permita que le ayudemos.
Los siguientes son algunos de los procesos, entre otros, en los que hemos trabajado con éxito:
Violencia doméstica, delitos violentos, delitos menores, Violación de la Orden de Protección, Inmigración, Robo, Asalto agravado, posesión de armas, traspaso criminal, Evadir una detención, Robo, DWI, La Opresión, la corrupción política, delito grave de DUI, los casos relacionados con drogas, El asalto sexual, fraude, incendio premeditado, Intoxicaciones Públicas, lascivia pública, robo agravado, Resistencia al arresto, amenaza terrorista, delito doloso, exposición indecente, homicidio, uso no autorizado de un vehículo de motor, de revocación de libertad condicional, malversación de fondos, conspiración.
Llame hoy mismo!
Paypal
Contact Us
Toll free 1-888-424-8515
Emergencies 1-866-410-5568
Main Office
113 S. 10th Ave.
Edinburg, TX. 78539
956-381-5766
956-381-5767
Fax: 1-888-613-1498

Harlingen Branch
Jackson St. Suite 212
Harlingen, TX. 78505
956-790-0012
956-720-4656

Brownsville Office
700 Paredes Ave. Suite 112
Brownsville, TX. 78521
956-517-1210

Laredo Office
1701 Jacaman Rd
Laredo, TX. 78041
888-424-8515

San Antonio Office
3618 W. Commerce St. 3000
San Antonio, TX. 78207
1-888-424-8515

Corpus Christi Office
Star Credit Union Building
5262 S. Staples Ste 300
Corpus Christi, TX 78411
1-888-424-8515

Victoria Office
5606 N. Navarro
Victoria, TX. 77904
1-888-424-8515

Reynosa, Mexico Office
Calle Praxedis Balboa 1105
Colonia Del Bosque
Reynosa, Tamaulipas, Mexico
Phones: 011 52 818 421-1724
011 52 899 923-9085
Monterrey, Mexico Office
Boulevard Díaz Ordaz 140
Oficinas en el Parque
Piso 20 Col. Santa María
Monterrey, N.L. 64650 Mexico
011 52 818 421-1724
011 52 818 865-4348
011 52 818 865-4599 Fax
Visit our Virtual Office:
The Virtual Law Firm of Richard Alamia
or one of our partners:
Bob Bennett & Associates
Introducing Clio Connect
Clio Connect enables members of the firm to easily share resources and collaborate with our clients through a secure web-based portal.
This grants our clients access to all documents pertaining to their case.
To access, the firm will need an email address per client.
Please call my office for access to
Clio Connect