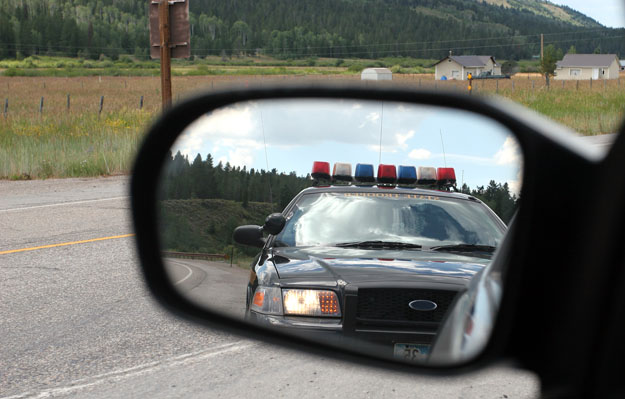 Es altamente ilegal conducir en estado de ebriedad en el estado de Texas. Conducir en estado de ebriedad es el acto de conducir en estado de haber estado bebiendo alcohol hasta en punto en que las habilidades motoras y mentales se deterioran. Hay sanciones que se dan a la persona que viole esta ley. En este artículo, la primera ofensa será explicada.
Cometer un delito de estado de embriaguez la primera vez es lo mismo que un delito Clase B. Habrá una multa que no excederá de $ 2,000. También habrá la cárcel que no será menos de 72 horas y no será más de seis meses. El plazo mínimo de la cárcel será por lo menos seis días si hubo un recipiente de alcohol abierto en el vehículo. El servicio comunitario también es obligatorio. No habrá menos de 24 horas de servicio comunitario y no se excederá a más de 100 horas.
La mayoría de la gente que es culpable de haber cometido el penal de conducir ebrio tendrá que soportar una prueba de uno a dos años. Ellos serán supervisados hasta que esos años hayan sido completados. También hay condiciones que el convicto tendrá que completar para que esa supervisión sea terminada.
Un individuo que ha sido encontrado culpable de haber manejado en estado de ebriedad será obligado a presentar una evaluación de la probabilidad de volver a cometer esa violación asi como cualquier otra violación que incluya drogas o alcohol. Este individuo también tendrá que completar una clase de manejo en estado de ebriedad en menos de 180 días. Si estos requeridos son completados con éxito, la suspensión de la licencia de manejar será revocada y no habrá suspensión de algún tipo a menos de que el individuo sea un menor de 21 años.
El individuo también tendrá que pagar una cuota mensual así como completar varias horas de servicio comunitario. Otro requerido que el individuo tiene que completar es el Panel de Impacto de la Victima. Este es un foro en donde victimas que condujeron en estado de ebriedad hablan de sus experiencias e impactos y de las malas consecuencias y peligros que conducir mientras ebrio atrae. Ahora, el ultimo requerido que tiene que ser completado es cometer ningún crimen más, reportar mensualmente la cuota mensual, y pagar todas las multas y costos en el tiempo requerido.

1 Comment
Paypal
Contact Us
Toll free 1-888-424-8515
Emergencies 1-866-410-5568
Main Office
113 S. 10th Ave.
Edinburg, TX. 78539
956-381-5766
956-381-5767
Fax: 1-888-613-1498

Harlingen Branch
Jackson St. Suite 212
Harlingen, TX. 78505
956-790-0012
956-720-4656

Brownsville Office
700 Paredes Ave. Suite 112
Brownsville, TX. 78521
956-517-1210

Laredo Office
1701 Jacaman Rd
Laredo, TX. 78041
888-424-8515

San Antonio Office
3618 W. Commerce St. 3000
San Antonio, TX. 78207
1-888-424-8515

Corpus Christi Office
Star Credit Union Building
5262 S. Staples Ste 300
Corpus Christi, TX 78411
1-888-424-8515

Victoria Office
5606 N. Navarro
Victoria, TX. 77904
1-888-424-8515

Reynosa, Mexico Office
Calle Praxedis Balboa 1105
Colonia Del Bosque
Reynosa, Tamaulipas, Mexico
Phones: 011 52 818 421-1724
011 52 899 923-9085
Monterrey, Mexico Office
Boulevard Díaz Ordaz 140
Oficinas en el Parque
Piso 20 Col. Santa María
Monterrey, N.L. 64650 Mexico
011 52 818 421-1724
011 52 818 865-4348
011 52 818 865-4599 Fax
Visit our Virtual Office:
The Virtual Law Firm of Richard Alamia
or one of our partners:
Bob Bennett & Associates
Introducing Clio Connect
Clio Connect enables members of the firm to easily share resources and collaborate with our clients through a secure web-based portal.
This grants our clients access to all documents pertaining to their case.
To access, the firm will need an email address per client.
Please call my office for access to
Clio Connect