Inmigración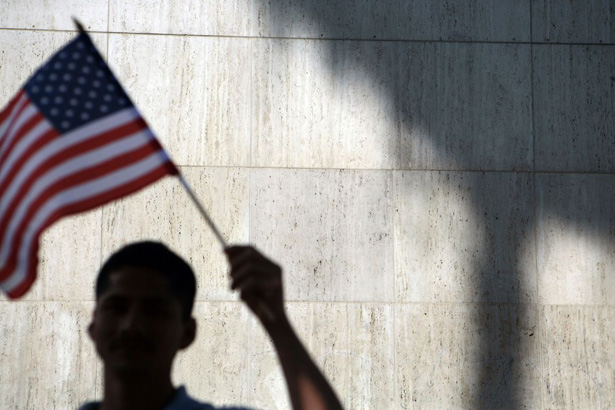 El abogado Richard Alamia es especialista en representarlo en las cortes de inmigración y la aplicación de visado y residencia permanente en los EE.UU., sobre la base de asilo político, empleo, inversión y familia.
Representación en el procedimiento de Deportación en la corte de inmigración, la deportación de extranjeros ilegales, la deportación de residentes permanentes que han incurrido y tienen registro de delitos graves, la deportación de extranjeros ilegales que cruzaron recientemente la frontera, la deportación de extranjeros a los cuales su visa a expirados.
Todos estos son procedimientos de deportación en que la representación de un abogado de inmigración calificado puede hacer la diferencia entre permanecer en este país y ser deportados.
Con el fin de obtener una fianza razonable, el detenido deberá presentar una identificación (conductor certificado, de nacimiento, tarjeta electoral), una carta de patrocinio de la persona que va a proporcionar un lugar para quedarse mientras que el detenido está en libertad bajo fianza (tiene que estar dentro de los Estados Unidos), factura de servicios públicos del patrocinador, el patrocinador cómo se relaciona con el detenido, la identificación del patrocinador y un estado financiero del patrocinador.
La Reforma de Inmigración está cerca, actúa AHORA!
Deportation/Removal Defense
Naturalization
Green Card
Non-Immigrant Visas
Visitor Visa B-1, B-2
Extend Your Stay
F-1 Student Visas
H-1B Specialty Occupation Worker
Asylum (Political, Defensive)
E-1/E-2 Treaty Trader/Investors
E-3 Australian Workers
EB-1C Visa
O-1 Persons of Extraordinary Ability
J-1 Waiver
K-1, K-2 , K-3, K-4
VAWA (Violence Against Women's Act)
Waiver of ground of inadmissibility
L-1
Adjustment of Status
EB-1, EB-2, EB-3
P-1 Visa
Family Based
Virtual Immigration Attorney
Paypal
Contact Us
Toll free 1-888-424-8515
Emergencies 1-866-410-5568
Main Office
113 S. 10th Ave.
Edinburg, TX. 78539
956-381-5766
956-381-5767
Fax: 1-888-613-1498

Harlingen Branch
Jackson St. Suite 212
Harlingen, TX. 78505
956-790-0012
956-720-4656

Brownsville Office
700 Paredes Ave. Suite 112
Brownsville, TX. 78521
956-517-1210

Laredo Office
1701 Jacaman Rd
Laredo, TX. 78041
888-424-8515

San Antonio Office
3618 W. Commerce St. 3000
San Antonio, TX. 78207
1-888-424-8515

Corpus Christi Office
Star Credit Union Building
5262 S. Staples Ste 300
Corpus Christi, TX 78411
1-888-424-8515

Victoria Office
5606 N. Navarro
Victoria, TX. 77904
1-888-424-8515

Reynosa, Mexico Office
Calle Praxedis Balboa 1105
Colonia Del Bosque
Reynosa, Tamaulipas, Mexico
Phones: 011 52 818 421-1724
011 52 899 923-9085
Monterrey, Mexico Office
Boulevard Díaz Ordaz 140
Oficinas en el Parque
Piso 20 Col. Santa María
Monterrey, N.L. 64650 Mexico
011 52 818 421-1724
011 52 818 865-4348
011 52 818 865-4599 Fax
Visit our Virtual Office:
The Virtual Law Firm of Richard Alamia
or one of our partners:
Bob Bennett & Associates
Introducing Clio Connect
Clio Connect enables members of the firm to easily share resources and collaborate with our clients through a secure web-based portal.
This grants our clients access to all documents pertaining to their case.
To access, the firm will need an email address per client.
Please call my office for access to
Clio Connect